When it comes to work and home, things usually never slow down. Trying to find a little free time to relax seems like a job itself. But since housework never gets done by itself, you try to dust and vacuum around the house while managing a hectic professional and personal schedule.
If dust and dirt are swept away routinely, your Frisco house is much less likely to become the perfect breeding ground for various in-house allergens or germs. Routine visits from a professional home cleaning company will not only keep your house clean but will also eliminate any health problems or injury risks that could be a result of a cluttered or dirty house. They will also help you cut back the workload, so you and your loved ones can focus on other activities that are enjoyable.
To paint a better picture, cleaning a house by yourself could consume about 13 hours in a week – this time can be much better spent with friends, family, and hobbies. Hiring a professional also helps make you feel better in general, reducing anxiety, and maintaining a positive and stress-free mood, which promotes your mental health. Both residents, as well as visitors, feel more comfortable staying in a home that is well maintained.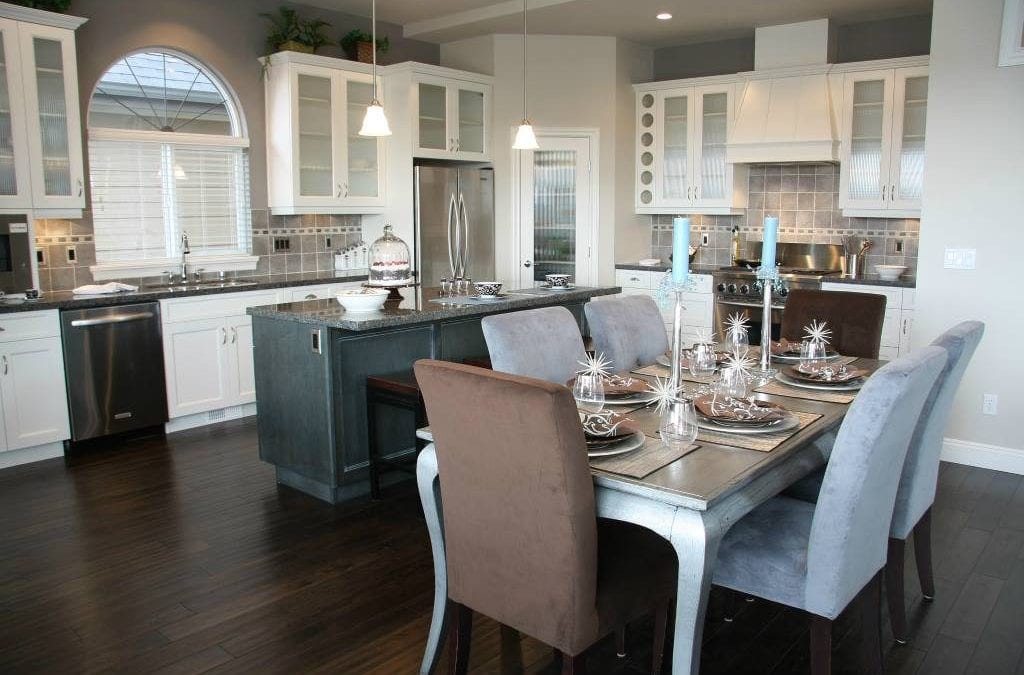 Getting a professional home cleaning service hired could offer you a wide array of benefits for your home and your loved ones. One significant advantage is having the ability to decide how often you want the professional cleaner to provide you their services. But there is no hard and fast answer to this question. Mostly it depends on everyone's personal situation, the size of your home, number of family members, and a few other factors.
Mostly, people schedule a professional cleaning once a week, once every two weeks, or even once a month, but this does not necessarily mean it's the right schedule for you too. To help understand better, read this blog and see what you need to consider while determining how often you need a professional cleaning service to maintain your home.
HOW OFTEN DO YOU CLEAN?
Some people try to clean their house throughout the week or clean between the times when their house cleaner is scheduled. If you're one of these people, you should be able to call for a professional every two weeks or even once a month, depending on your house's condition. However, most people already have a tight schedule and may not have enough time to indulge themselves in cleaning at all. If this fits your personality better, you should call for an expert weekly or call for help a few times a week. Figure out how busy you are and how much time you can actually spend cleaning to decide how often a cleaning service should come to your home.
SIZE OF YOUR HOME
It is obvious that larger homes need more time to get cleaned. Moreover, if the cleaning service you hire sends one person to get the job done, it might even take them several days to do so. If your house is exceptionally dirty, it could take even longer to clean the entire house professionally. In either of these cases, hiring a professional cleaning service more often could very well be beneficial. They could clean different parts of your home during their visits while keeping the mess at bay. Doing this will ensure that your home remains clean and cuts down on your total cost.
BUDGET
For most people, it usually boils down to money. It would be best if you decided what your budget is for a professional cleaning service. Since most people plan out a structured budget for an entire month, you need to check how much money you could add under home maintenance. If you have limited funds dedicated to cleaning, then you may only afford these services once a month or occasionally (after a get-together or a party). If you have a bit more money to spend, having a professional come every week may be a better option for your home. You can always book a monthly home cleaning plan at The Maid Place and decide when you want your cleaning done. This should help you plan your budget for the month accordingly.
CONCLUSION
Now you know that there are several factors that you need to keep in mind when trying to figure out the perfect time for your professional home cleaning service expert to visit your home in the Dallas-Fort Worth area. It's normal for everyone to have a different answer to this question. Take time and think about all the factors mentioned above and then speak to our professionals at The Maid Place. We will further discuss all your options and help you to choose a schedule that will make sure your house remains in its best possible condition while making sure that you don't end up breaking your established budget. This will definitely work for your benefit in the long run.
GET IN TOUCH WITH US!
Our professionals at The Maid Place are here to take care of all your house cleaning needs. Serving all living in Frisco, TX and surrounding cities, we have the right knowledge, equipment and skills to not only get the job done, but also provide excellent services which will ensure that the money you spend will be worth it. Here at The Maid Place, our professional home cleaning services are tailored specifically to each individual home owner's needs.
Call us today at 214-644-0111 to schedule a visit. Also, don't forget to visit our blog for more insight into home cleaning.