WINDOW CLEANING SERVICES
Sparkling window cleaning services at affordable pricing in Frisco Texas
If you are looking for professional window cleaning, call The Maid Place. We not only provide years of experience, but are also reliable, honest, quick and transparent. We understand how important it is to be a proud owner of a home with pristine looking windows. Let us help you by providing excellent window cleaning services and getting the job done right. Whether your home has tall or small windows, we have the equipment, resources and expertise to clean them to the finest detail.
Why you need expert window cleaning services?
Windows are not just the standard parts of every home but they are also a great source of natural light in a home. Having clean windows helps improve the quality of light entering the home. They can frame impressive views, protect you from harsh weather conditions, and make your indoor spaces look larger. So, it is important to keep them looking clean. However, taking care of them is not that simple. Due to size and location, it is often difficult to access every difficult corner. You will need a professional team with the right equipment. That is where you will need our window cleaning services in Collin County. We have been providing these window cleaning services for many years now.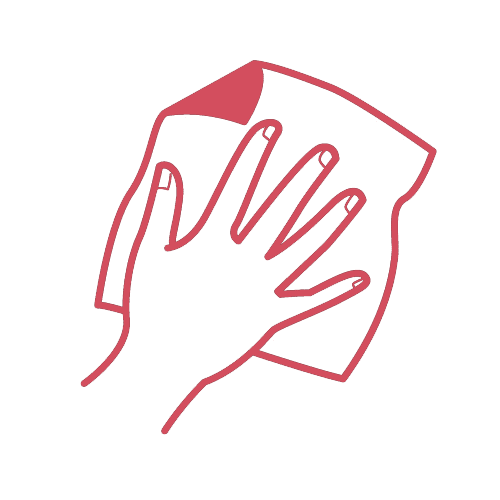 Window cleaning services you can rely on.
At The Maid Place, you will find a team of experienced cleaners who are dedicated to doing the job right the first time. We give our best on each project we undertake and will impress you with high quality service. When you contact us, we will go through your requirements in detail and then provide you an estimate of what your cleaning job will entail. When we get started with the job, we will ensure to make your windows crystal clear so that you can see sunlight streaming through the windows. By hiring us, you will save time and energy that you would have spent cleaning the windows yourself. We value the level of work we provide and strive for perfection, no matter how long it takes.
As one of the leading providers of window cleaning services in Frisco, Texas, we promise excellent customer service as our cleaners have perfected the art of offering excellent services and use the best equipment to complete the services. Our cleaners use safe cleaning products to make sure they do not cause any damage to your windows.
Fast and reliable window cleaning from the professionals.
At The Maid Place, we are specialized in cleaning all types of windows. Our cleaning procedures are designed to preserve the beauty and durability of the windows. We have the expertise, skills and the tools to handle the toughest challenges. Our crew is properly trained and works on a flexible schedule to avoid disturbing the privacy of you and your family members. Before we start working, we will make sure everyone is wearing the proper safety gear. If you want to hire us for routine service, we will create a maintenance plan that will work for you if desired. Doing so will make sure your windows remain spotless and get the care they deserve.
Choose The Maid Place to handle your window cleaning needs.
For professional window cleaning services in Frisco, you can count on The Maid Place. Give us a call to schedule our services, or to learn more about our services, pricing and professionalism. One of our team members will help you in the best possible way. We look forward to making your windows look like brand-new again.
Contact us at 214-644-0111 to discuss your needs with us and we will provide you with a free quote for your window cleaning service.