Keeping your Frisco house tidy and clean may seem like an impossible task, but it doesn't necessarily have to be. Our team at The Maid Place has put together some of the best cleaning tips you and your family can learn to keep your house clean throughout each day of the week.
An average American spends at least one hour of the day cleaning their house. Between errands, work, children, and the everyday chaos of life, learning how to keep your home clean can very well be one of the most challenging lessons you can understand.
Though it sometimes seems impossible to manage everything on your plate properly, there are a few quick and easy tips for you to help keep your house and life in order. Continue reading to find out everything that you need to know about keeping your home clean.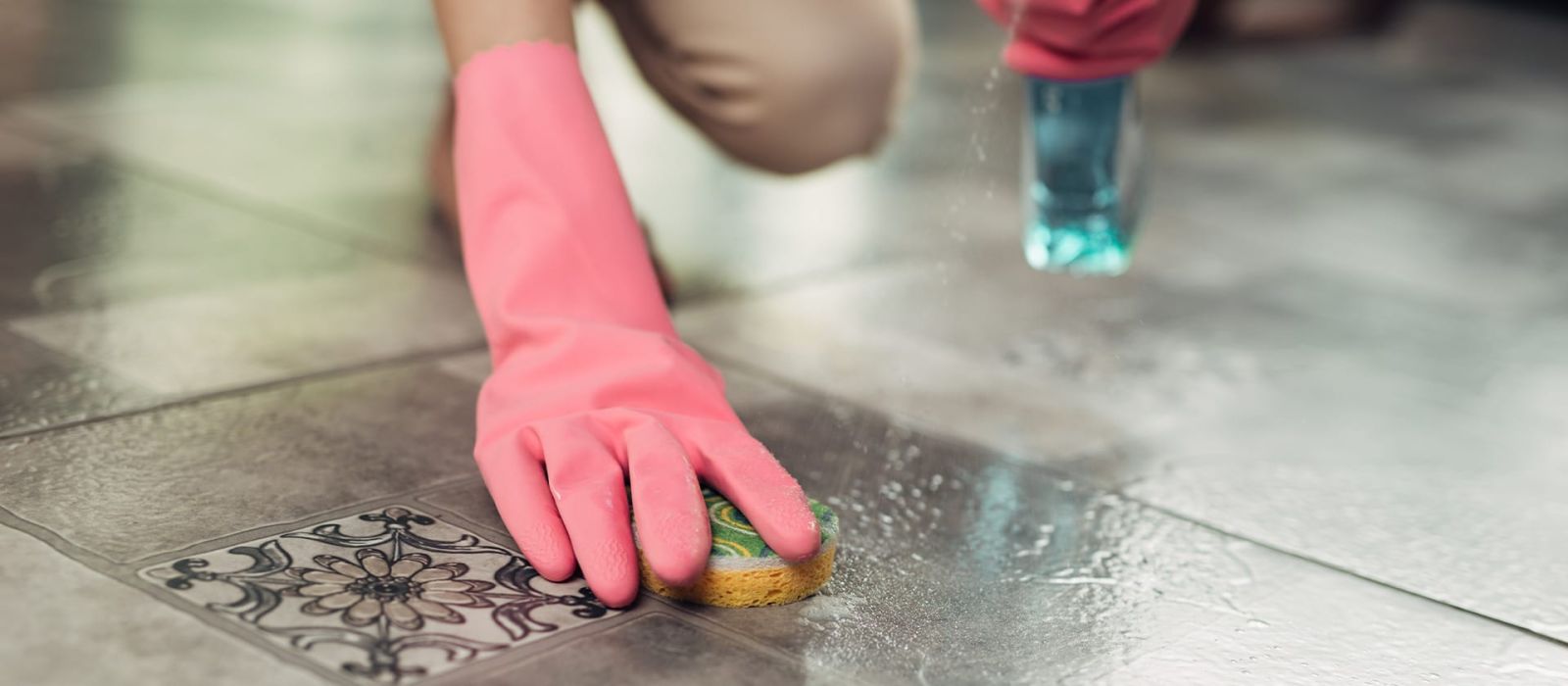 PUTTING THINGS AWAY AFTER USE
Even though this step may seem obvious, failing to put away everything after use is the main culprit behind untidiness. As you relocate from one room to another, make sure to do a quick scan to see if there is anything that you need to take with you.
Go out of your way to ensure that anything you use, wear, or move ends exactly where they belong. It is easy to leave a few shirts on your bed, shoes near your front door, and some dishes in the sink, but remember that these tiny piles can quickly add up and become a big mess.
If in case you lack space, you should consider some additional storage to keep everything in place. You can get an over-the-door organizer to extend your existing spaces in your bathrooms, bedrooms, and hall closets.
It's crucial for you to understand that it takes less time to store away all your belongings after each use than to frantically sprint around the house looking for them when you need them.
ONE ROOM AT A TIME
The simplest way to clean is by tackling one room at a time. By splitting up your cleaning work one room at a time, you can get some cleaning done with ease instead of tackling all your cleaning tasks at once.
Here's how to clean your room once at a time:
Bathroom
Everything, from toothpaste dribbles and stained mirrors to shower grime and wet floors, your bathroom will endure different types of messes throughout the week. Since we continuously use our bathrooms every day, it is best to clean up after yourself instead of waiting for a few weeks to get it done all at once.
Bathroom cleaning areas to focus on:
Scrub your shower, toilet, and tub
clean the sink
mop your floor (even those corners)
remove any mirror spots
Are you looking for a natural and easy to make cleaner for your home? Here is a recipe for your DIY cleaner to keep your house clean.
After you come out of your shower or use the sink, take this natural cleaner and spray it down on the surface. Run the water to wash away all the cleaner from the floor. Doing this will help you prolong your time until you have to get your shower deep cleaned.
The added essential oil will also keep your room smelling pleasant for several days. Ask every member of your household to make this a habit for better results.
Bedroom
The key to keep your bedrooms clean is proper storage. If you have dedicated places for all your accessories and clothes, you are more likely to keep your space clean.
If you notice that you don't have enough space to store your belongings, it may be time for you to invest in some storage baskets or containers that can fit under your bed.
Changing the linens under your bed can also make it easier for you to change them while your previous set is being washed. Store all your books, magazines, and journals inside the drawers. To keep your bedroom nice and tidy at all times, make a habit of the following steps.
tidy up your bed
fold throws and blankets
put away all clutter in appropriate locations
dust your nightstands, desks, and shelves
vacuum your carpets and floors
Kitchen
Dishes are the biggest culprit for a messy kitchen. If you have family members who prefer to let the dishes soak, you need to prepare your sink with water and drops of dish detergent.
Throughout the day, add all used dishes to the soapy side to let most of the food and grease off the plates. By the time you put them in the dishwasher or wash your dishes, they will be clean.
Your kitchen is the best place to start the 20-minutes-per-day rule. It would help if you spent a few extra minutes after each meal to clean your kitchen, and you will never have to deal with a huge mess again.
While cleaning your kitchen, focus on these areas:
always have an empty sink
clean your countertops
organize your fridge and pantry
mop and sweep your floor
for appliances, use steel cleaner
Living room
The living room receives the most traffic in a household. If you are not careful, it can quickly get littered with an assortment of everyday use items. Ensure that your items are placed where they belong so that your living room leaves a great first impression on your friends and guests.
Steps to take care of your living room are as follows:
close all windows to not allow any dust to come in
fluff all pillows and fold blankets
keep the room clear of any clutter
dust coffee tables, mantle, and end tables
vacuum couches and floors (especially if you have pets)
Having smart hidden storage solutions for items like toys and books will help you keep your living room comfortable in the eyes. Getting a shoe rack to store your family and guests' shoes before entering your home is a great way to keep things clean around the house.
THE MAID PLACE
We offer professional house cleaning services to all families that live in the Dallas-Fort Worth area. With extensive experience in residential house cleaning, The Maid Place is exceptionally well equipped to meet all your needs and cater to all your requests.
Call us at 214-644-0111 today to get a free quote on your cleaning project. You can rely on us to get the job done right in no time.