Deep cleaning a home now and then is critical. Most homeowners tend to hire a home cleaning service before a festival or if they're planning on hosting a get-together over the weekend. You, too, may be looking to avail such services. Nevertheless, you must ensure that you find the best deal and get the most out of your home cleaning service provider.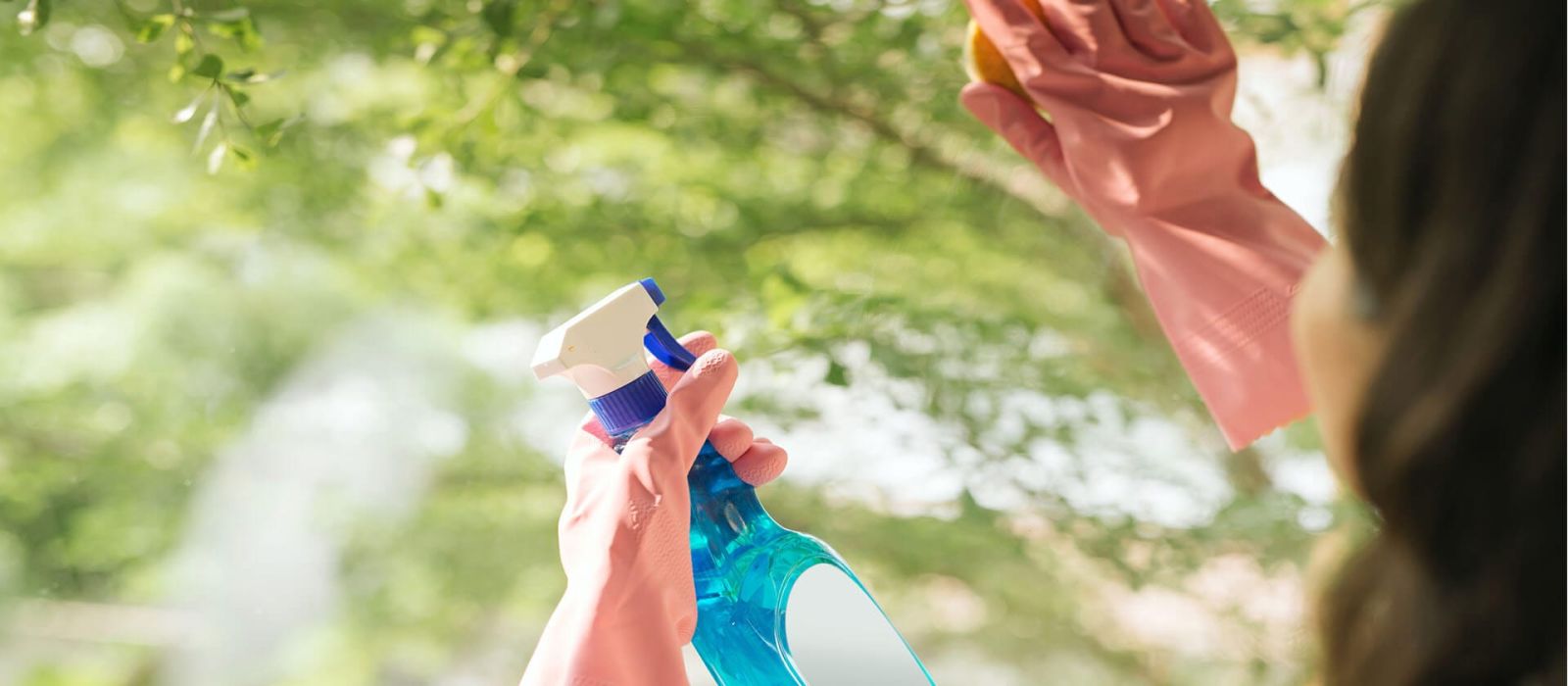 If you have never hired a cleaning service before or are clueless about approaching such a project, don't worry because our team from The Maid Place is here to help. Let's look at our top five checklist points you need to know before you book a professional home cleaning service provider.
CHECKLIST TO KEEP IN MIND WHEN BOOKING A PROFESSIONAL HOME CLEANING SERVICE
EXPENSE
While most homeowners like to get the best cleaning service for their home, the overall cost can sometimes become a constraint. Different homeowners have different budgets to work within, so you must bring out the calculator, do the mathematics, and figure out how much you are willing to spend on a professional cleaning service. All home cleaning services come with different price tags depending on the total number of rooms, the number of professionals required, the type of cleaning products, and the type of equipment. This is why you must spend some time looking closely to find the best deal available to you. If you live in Frisco, TX, then our team from The Maid Place can help you get the best results at a competitive price. We offer top-notch cleaning packages that come at an affordable and transparent rate.
TYPES OF SERVICES OFFERED.
The next crucial thing that you need to keep in mind is to find out what services your desired professional has to offer. Your home may have a particular requirement, such as deep cleaning the couches and beds. Find out what services your professional cleaner has to offer. For example, if you're looking for a bathroom cleaning service, you need to look for all the inclusions and exclusions before you hire them for the job. Give them a call and ask if bathtub cleaning services are included or not. If you do not feel satisfied with the current package or the home cleaning services offered, it would be best to find a different service provider while you still have the chance.
TIME
Next, you need to check how much time the cleaners will take to get the job done. You can either ask them to stretch the job over a few days or have it all completed in one day. Ensure that you speak to the cleaners before they start cleaning to understand better how long it will take. You may have to change your schedules accordingly and make the required arrangements to fit your busy working schedule better. If you are also planning to hire a pest control service, the deep cleaning job should be completed beforehand. This is why you must match the timing before booking an appointment.
SAFETY AND SECURITY
You need to check if the products used for cleaning are safe for your pets and children. Please speak to your chosen professional service provider and ask them! Nowadays, most experienced home cleaning service providers like The Maid Place use safe and free of any harmful chemicals. Nevertheless, there still are a few cleaners who use harmful industrial chemicals to get the job done. It would be best if you were clear about all these things to keep your children and family members safe. If required, you may even have to shift your pets and kids to the neighbors or a friend's house until they are out of harm's way. If you have any family members who are allergic to specific items, you need to inform the professionals or ask them to vacate the premises for the time being. When you hire a professional cleaning service from The Maid Place, we will use 100% natural products to ensure your family's safety without compromising on quality.
CLEANING THE MESS
This point is for you and not for the cleaners. As the homeowner, it is your job to clean up some clutter before your professional cleaning company arrives. Decluttering your home before the professionals come is a good way for you to allow a deep cleaning service to take place smoothly. For example, if you have a few essential documents lying on your study table, it would be best to sort them out and store them, so they do not get misplaced during the cleaning. Similarly, you also need to put all fragile items away in a drawer or a cupboard. Keep all small items such as handkerchiefs and socks in their place to help clean the general mess. This will make cleaning a lot easier for the professionals while preventing any unnecessary losses from happening. Our team from The Maid Place consists of highly skilled professionals who will ensure your items do not get damaged or misplaced during the cleaning process.
WANT TO BOOK A CLEANING SERVICE? GET IN TOUCH WITH THE MAID PLACE TODAY!
By keeping this checklist in mind, you will surely get the most out of a cleaning service. If you live in or around Frisco, Prosper, McKinney, Allen, Plano, Lewisville, Dallas or Irving and are looking to hire a professional cleaning service, you must contact The Maid Place. Our professionals have the necessary tools, equipment, and experience to give you only the best results. You and your family can rest assured when you hire a professional cleaning service from The Maid Place, knowing that the job will get completed without any hiccups. Give us a call at 214-644-0111 or contact us online to book your appointment today! With extensive experience in residential cleaning, our team will ensure that they leave your home spotless.