The best place to store things in a house is usually the garage, because of its easy accessibility. But this also makes it easy to clutter up over time along with mess to accumulate. Whether it's a house you've been living in for years, haven't unpacked from a recent move, or your OCD is triggering bad from all the clutter, this blog is just for you.
Our team at The Maid Place has spent over a decade providing households with all the cleaning up help they need. In this blog, we will focus on some key principles you need to keep in mind that will help you tidy up your garage in no time.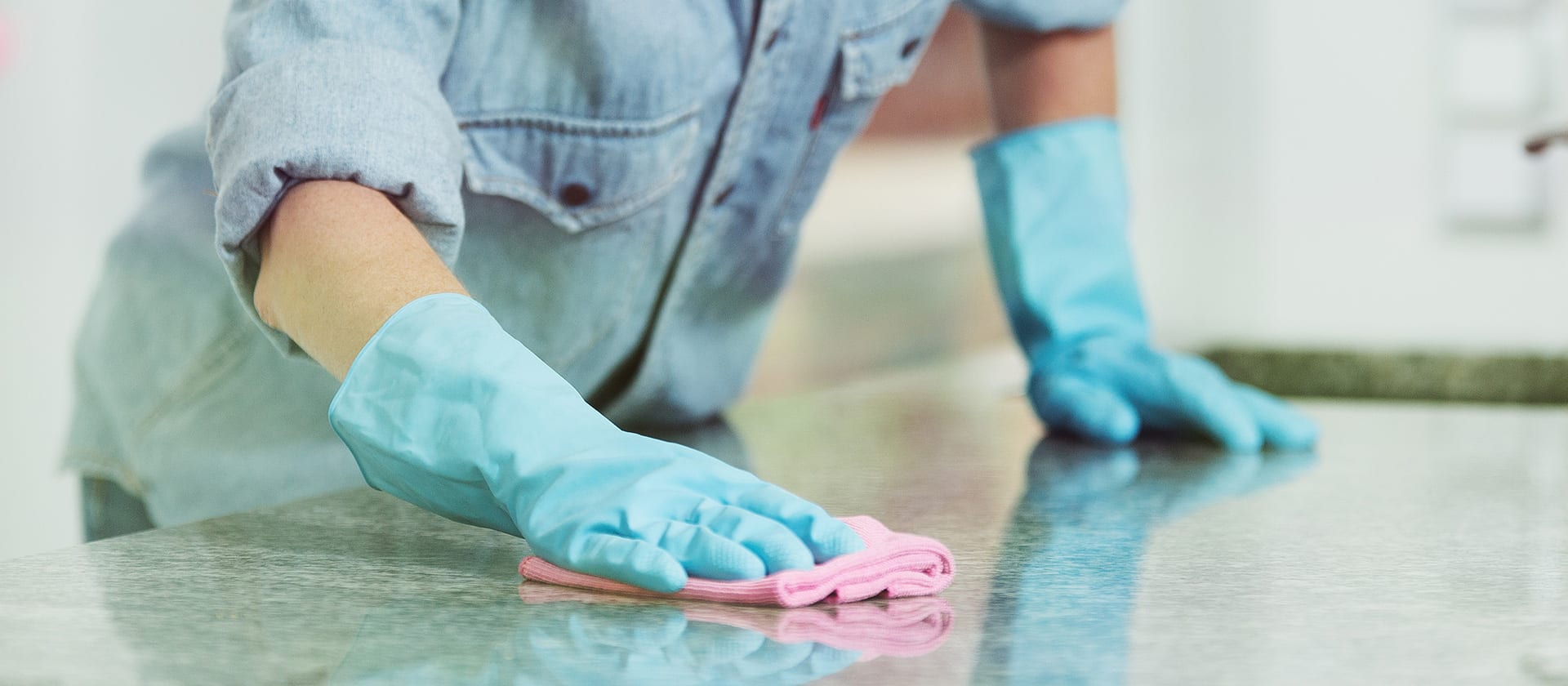 But to get started first you need to take some time out of your schedule. We understand that life gets busy and cleaning your garage isn't exactly a great way to spend that little time you have in hand, but if you want to get it done yourself, you will need to take some time out.
Depending upon your garage's current state, make sure you get yourself a day or two dedicated to getting this done. Remember, you need to be fully committed and stick to the date!
Now that you've decided the day, let's look at quick steps to follow.
CLEAR OUT SPACE
This is one of the most critical steps that usually stresses people out. To get the most out of it, deep cleaning usually requires that you empty the targeted space. While it may be both overwhelming and time-consuming, this has to be the first step.
Another crucial step is when you're in the process of moving things around, make sure you look at everything and decide. Concentrate on making four piles named — Keeping, Selling/Donating, Trash, and the obvious — Maybe.
Once you've emptied your garage, you should have a better idea of where all those items need to go but remember to sort the Maybe pile before putting things back.
DEEP CLEANING AND SCRUBBING
Generally, homeowners are reluctant when it comes to cleaning the garage. They often forget to clean this important part of the home. Your garage is a place where outdoor equipment is stored that do not require regular cleaning like tools, vehicles, storage containers, etc. Whether you store clothes in-between seasons, occasional decorations, or food supplies for your pets, things can quickly turn into a big pile of mess you don't ever feel like cleaning.
Now that it's emptied and sorted out, it's time to clean. The first step is sweeping. Do it as efficiently as you can, just make sure you need to give it a thorough sweep before getting into the next step which is washing.
Next, pour some detergent or dish soap on the floor and spray it down with a hose. With the help of a wide brim broom, you now need to scrub down the entire floor, pay special attention to any difficult spots like oil and rust marks making sure you do your best at getting rid of them.
You should use a brush to push the water. After a while when it's dry, you will have a nice and clean garage floor. This is usually the final step for most garages, but in some cases, you might also have to do some dusting and/or cleaning of walls too! Even though you may be tired of cleaning at this point, take advantage of all the time you have in hand, and clean all those hard to reach places as well.
IT IS NOW TIME TO ORGANIZE
The final step is putting the things back at the right place. If you don't have dedicated places to store items, think about investing in some storage cases. Remember, you have to find a home to every item in the garage. This will most certainly help in your benefit and help maintain all that hard work that you've just completed.
Now is also the time to reorganize your garage the way you've always wanted it to be. For example, if you haven't had enough space to work on your car repairs, it's probably time to change things around and see what can be done. Take full advantage of this time, and organize things in a way that works the best for you.
No matter how boring the process gets, take your time and ensure that the final result of this cleaning and organizational process results in a garage that you are proud of and enjoy using.
If you think you cannot do the job yourself simply because you don't have enough time to invest in the process, there are many house cleaning companies in DFW that have the required experience and training to do the job for you.
WE CAN HELP YOU WITH YOUR GARAGE CLEANING NEEDS IN DFW AREA.
The Maid Place is one of the best house cleaning companies in DFW area and will help you with all your garage cleaning needs. Thanks to our team of professionals, we know the precise techniques used in cleaning to deliver what we promise. Call now at 214-644-0111 to book our cleaning services.