In today's blog, we will talk about the top ten things that you need to know before you hire a professional cleaning service for your home:
ON-CALL INTERVIEW
Almost all professional cleaning services will offer you a free consultation for your project and give you a rough estimate for the service they will provide. However, before you give them a chance to visit your home, you need to ask some critical questions over the phone first.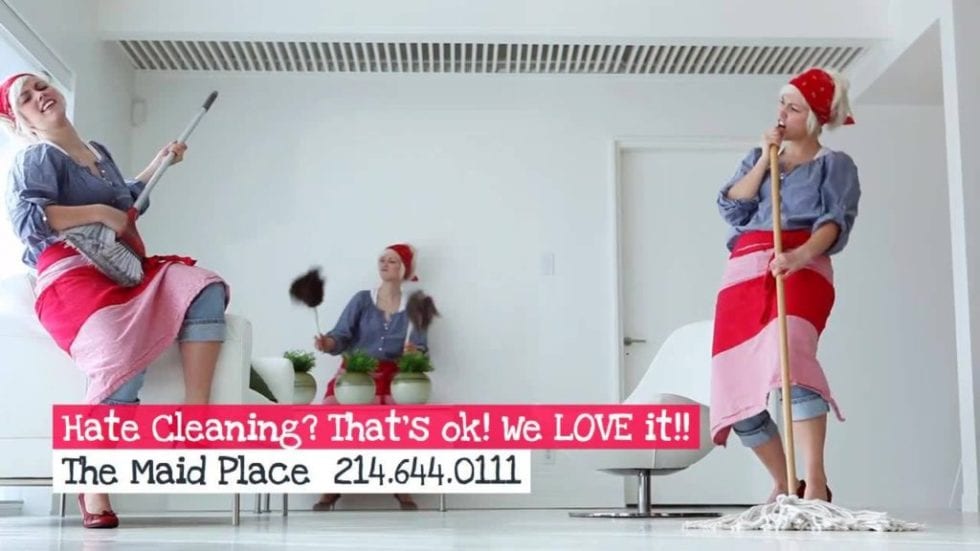 Below are some relevant questions that you, as the homeowner, need to ask your service provider:
What products do you use?
How often do your employees change clothes between homes?
Is your firm licensed or bonded in case there is any damage or theft in my home?
How long have you been in business?
Can you provide some referrals?
ENSURE THAT THE AGENCY IS LICENSED AND INSURED
If something gets damaged or broken, you need to be confident that it will be replaced or repaired. Moreover, if someone gets hurt during your home's cleaning process, who is going to be liable?
DEFINE THE SCOPE
The chances are that the person you talk to on the phone for a quote will not be at your home doing the cleaning. So, before you hand over your house keys, it would be best to know all the specific parameters first.
How often do you want your home cleaned? Do you want a bi-monthly, monthly, or just a one-time cleaning? Do you want your lampshades and furniture vacuumed regularly? Is getting your refrigerator cleaned going to cost you extra?
ENSURE THAT THE PRICING IS EXPLICIT
You, as a homeowner, need to make sure that there are no hidden charges. For example, if you are hiring an individual, make sure they pay their taxes and social security.
It would be best if you spoke to an accountant to ensure that you are hiring him/her as an independent contractor and not as an employee since the tax implications of hiring an employee are often more significant. Your accountant will explain to you all the various consequences of hiring an individual.
CHECK THE REVIEWS
Just like going to watch a movie or a restaurant, you need to check the reviews before paying your hard-earned money to a professional home cleaning service provider.
Most homeowners wish to see recommendations from other people before they engage with an affordable cleaning service. Therefore, checking previous reviews and recommendations is a great way to determine who is the best for the job based on their previous work experience.
Do not hesitate to go and check their online website to check their reviews. Were all their previous customers satisfied with their work?
KNOW THE TYPE OF CLEANING PRODUCT THAT THEY USE
Before considering hiring a professional cleaner, it is best to know what products they will be using to clean your house. It is essential, even more so, if you have members in your family who have some allergies.
Here at The Maid Place, we use environmentally friendly products. Since these products are non-toxic, they are safe to use in households with pets and children.
DISCUSS HOW MANY PEOPLE WILL BE COMING TO YOUR HOME
If you have ever cleaned your house in the past, you should have a good idea of how long it will take to clean. For example, if it takes you seven hours to clean your house, you should not expect a professional to accomplish the same in only four hours.
This means that it will take longer for a single person to clean your entire home. It would be best if you had multiple people working on the same project simultaneously since fatigue tends to slow people down.
DO YOU HAVE TO BE PRESENT WHEN THE CLEANING IS ONGOING?
High-end professional companies such as The Maid Place will give you a set arrival time beforehand. If you are expecting them to visit around 8 am to 10 am, block out these hours so that you can stay at home.
Nevertheless, you can also choose to give your home keys or the code to your house if you have a cleaners' security system. This way, you will not be forced to stay at home while the cleaning is being done.
PICK UP AND REMOVE CLUTTER.
The more your house is clear of clutter, the better, as it can cut the time it takes a professional to clean your home significantly. Since moving clutter takes time, some companies will not do the job for you or charge you extra for it.
Moreover, ensure that you don't forget to keep your medications, valuables, and cash for safekeeping purposes since it is always better to be safe than sorry.
DECIDE IF IT'S RIGHT FOR YOU.
If you have met your cleaning team, you should always first give them a trial. This way, you will know how good they are at doing their job. We suggest you settle all your concerns before time and never hesitate to ask any questions regarding the job.
Follow your instincts when deciding if you want to employ them regularly or not. Ideally, your family, belongings, and home should be safe in the hands of a professional cleaning service provider from The Maid Place.
THE MAID PLACE
If you live in Dallas, TX, and are looking for a professional house cleaning service provider, get in touch with The Maid Place today! We offer numerous flexible and affordable cleaning options that will fit all your residential cleaning needs. We serve communities in Dallas County and Collin County, including Frisco, McKinney, Plano, Dallas, Prosper, Allen, Lewisville, and Irving.
Our cleaning experts team is also well-equipped to meet all your home cleaning needs and answer all your queries. Give us a call at 214-644-0111 or contact us online and we will give you a free quote on your project.