Mar 18, 2020 | Cleaning
In December 2019, local authorities in Wuhan, the sprawling capital of Central China's Hubei province, identified a cluster of cases of novel coronavirus (COVID-19)-infected pneumonia. Symptoms of COVID-19 range from mild fever, cough and shortness of breath to more severe diseases such as pneumonia, severe acute respiratory syndrome, kidney failure and even death. Immediately declared a public health emergency of international concern by the World Health Organization (WHO), novel coronavirus has already been detected in 163 countries and territories around the world – and over 182,726 confirmed cases and 7,174 deaths have been reported as of 24 February 2020. (Monitor latest Coronavirus updates at https://www.worldometers.info/coronavirus/)
With the number of confirmed cases of COVID-19 escalating in the United States, our government authorities are ramping up preparations to deal with this outbreak… and so must homeowners.
HOW DOES IT SPREAD?
Generally speaking, novel coronavirus COVID-19 is thought to spread mainly from person-to-person – it can be transmitted when an infected person produces respiratory droplets while coughing or sneezing that can land in the mouths or noses of people who are nearby (usually within about six feet). But that may not be the only way the virus can spread. According to Aubree Gordon, an associate professor of epidemiology at the University of Michigan School of Public Health, COVID-19 can also spread from contact with surfaces or objects that have the virus on them. For example, when a person touches a contaminated surface or object and then touches his/her mouth, nose, or eyes.
Because COVID-19 can spread in a number of ways and is fast making its way throughout the country, you must take the best possible action to protect you and your family from the virus and delay further spreading. The simplest ways to reduce contact with the coronavirus are by practicing good hygiene and disinfecting your home.
TARGETED HYGIENE PRACTICES CAN KILL VIRUSES LIKE COVID-19.
WASH YOUR HANDS
According to the Centers for Disease Control and Prevention (CDC), the single most important thing you can do to prevent COVID-19 from surviving and spreading is to wash your hands vigorously with soap and clean, running water for at least 20 seconds before rinsing and drying. If soap and water are not readily available, you can also make use of alcohol-based hand sanitizers or antibacterial wipes.
AVOID TOUCHING YOUR FACE
You come into contact with many surfaces throughout the day – many of which may be contaminated with the novel coronavirus. So, refrain from touching your eyes, nose, and mouth after putting your hands on frequently touched surfaces as the virus can easily break into your body from these entry points.
USING DISINFECTANTS EFFECTIVELY CAN GO A LONG WAY TO HELP KEEPING FAMILIES SAFE.
Along with practicing good hygiene, the use of Environmental Protection Agency or EPA-registered disinfectants and cleaning products (common cleaners such as Purell, Clorox, and Lysol) can also be effective in preventing and reducing the spread of the novel coronavirus COVID-19.
CLEANING AND DISINFECTING TIPS TO REMEMBER:
Prior to disinfecting, it is essential to get rid of any excess dirt or grime from the surface.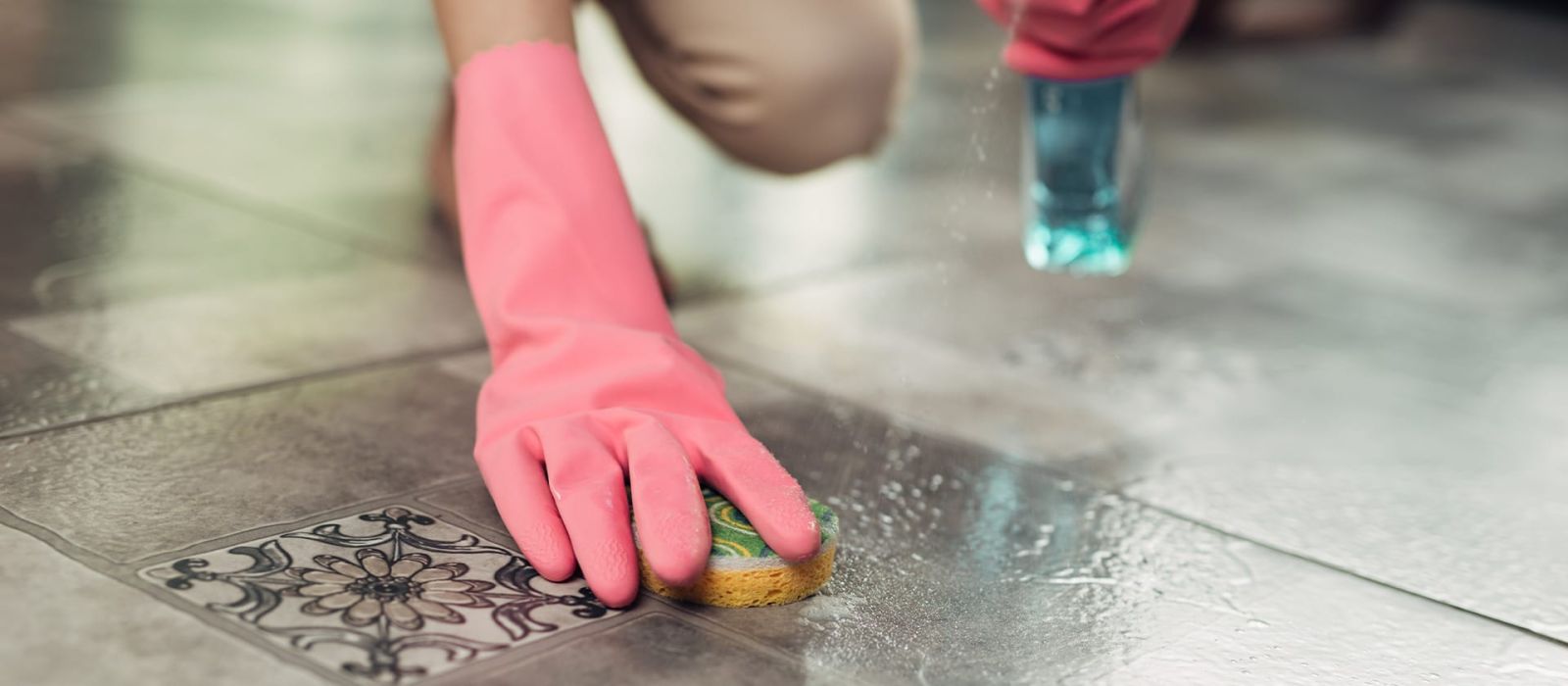 Disinfectants necessitate a certain amount of time on surfaces to be the most effective, so let the surface air dry for as long as recommended on the product label.
When you are disinfecting food contact surfaces or toys, rinse them with water after they air dry.
Experts do not yet know how long the novel coronavirus can survive on surfaces that come into frequent contact with your hands, such as cell phones, remotes, doorknobs, counters, tables, light switches and toilet flush handles. So, pay special attention to sterilizing these surfaces.
If you still have questions about a product's specific effectiveness, check out the product or company website, which can provide additional information.
USE A DISINFECTING ROUTINE TO COMBAT THE CORONAVIRUS
IN THE KITCHEN:
The kitchen may be the heart of a home, which is often why it is the dirtiest place in a home and has the most potential to harbor the novel coronavirus.
Disinfect frequently-touched surfaces –such as sink hardware, countertops, cabinet pulls, cutting boards and appliance handles – daily. Prior to that, though, don't forget to clean the visible mess — like a sticky floor, used dishes, or a crusty oven
Change dishcloths and towels every day.
Clean food and drink spills as they appear.
Take out the trash daily and spray the cans with disinfectant each time.
Clean and sanitize the kitchen sink once every week.
Wash sink strainers when sanitizing the sink.
Pull out and wash oven and range knobs on a weekly basis.
IN THE BATHROOM:
A regular cleaning should be all a typical bathroom needs, but sometimes it needs a more thorough disinfecting.
Disinfect all frequently touched surfaces such as sink, faucet and tub daily.
Take out trash and disinfect the waste bucket every day.
Disinfect the toilet and flush handle every day.
Wash bath towels every day.
Disinfect your shower and bathtub every week. These should also include the shower doors and handles as well as the shower curtains.
OTHER ROOMS:
Wash your blankets, bed sheets, and pillowcases in hot water every day.
Clean hard-surface floors (such as hardwood or concrete) with a premium microfiber mop and vacuum the carpets.
As mentioned above, disinfect frequently touched surfaces such as cell phones, remotes, doorknobs, counters, tables, light switches, and toilet flush handles. Before disinfecting electronics, be sure to turn off the power.
When it comes to keeping the novel coronavirus at bay, keeping your home clean is the first line of defense! And when it comes to disinfecting your home, following product use and safety information is critical. It is especially important now to make sure that your home cleaning and disinfecting is not just being done, but being done correctly, to ensure effectiveness. If you need help keeping your household clean and preventing you and your family from COVID-19, try our affordable home disinfecting services.
You don't have to fight the coronavirus alone! The team of cleaning professionals in Frisco, TX, at The Maid Place is with you. Request a free quote today by calling our office at 214-644-0111 or by filling out our easy online form.