Today we carry experience for over 10 years. Over the years we have learned a lot of things about the cleaning industry and keep ourselves updated with the latest things going in the industry. And the most common question that people ask us a lot: How to find trustworthy cleaning services? No matter you want to hire cleaning services for a single-time task, a spring cleaning, or for cleaning your home on a routine basis, there are a few things you should inquire about before making a decision.
So, here are some tips that will help you find a trustworthy service provider for your house cleaning needs.
BEGIN WITH THE REFERRALS
You should begin by asking your friends and family. Feedback from them will give you an inside look at what a house cleaning company in Plano Texas is all about, not just what they showcase on their website. A house cleaning company can showcase a good picture on their website but a referral from a friend or family can tell you an entirely different story of the company.
ASK SIGNIFICANT QUESTIONS FOR YOUR SATISFACTION
The professional companies provide a free estimate of their different services to the customers who approach them for services. Before you ask for the estimate, ask them everything that you want to clear. You should ask them about their team strength, the time they consume in cleaning the house, the type of products they use, their insurance, experience, and more. Gathering all this information will help you in making sure you have chosen a trusted cleaning service.
SERVICES AND OFFERINGS
What services do they offer? Depending on what services you want to hire, inquire about the services and their cleaning packages. For example, a professional house cleaning company offers a wide range of services like move-in. move-out, deep cleaning, regular cleaning, window cleaning, carpet cleaning, and more. A competent service provider will even customize the services that you need. So, you just need to find out whether the services you are going to choose suits or fulfills your needs and lifestyle or not.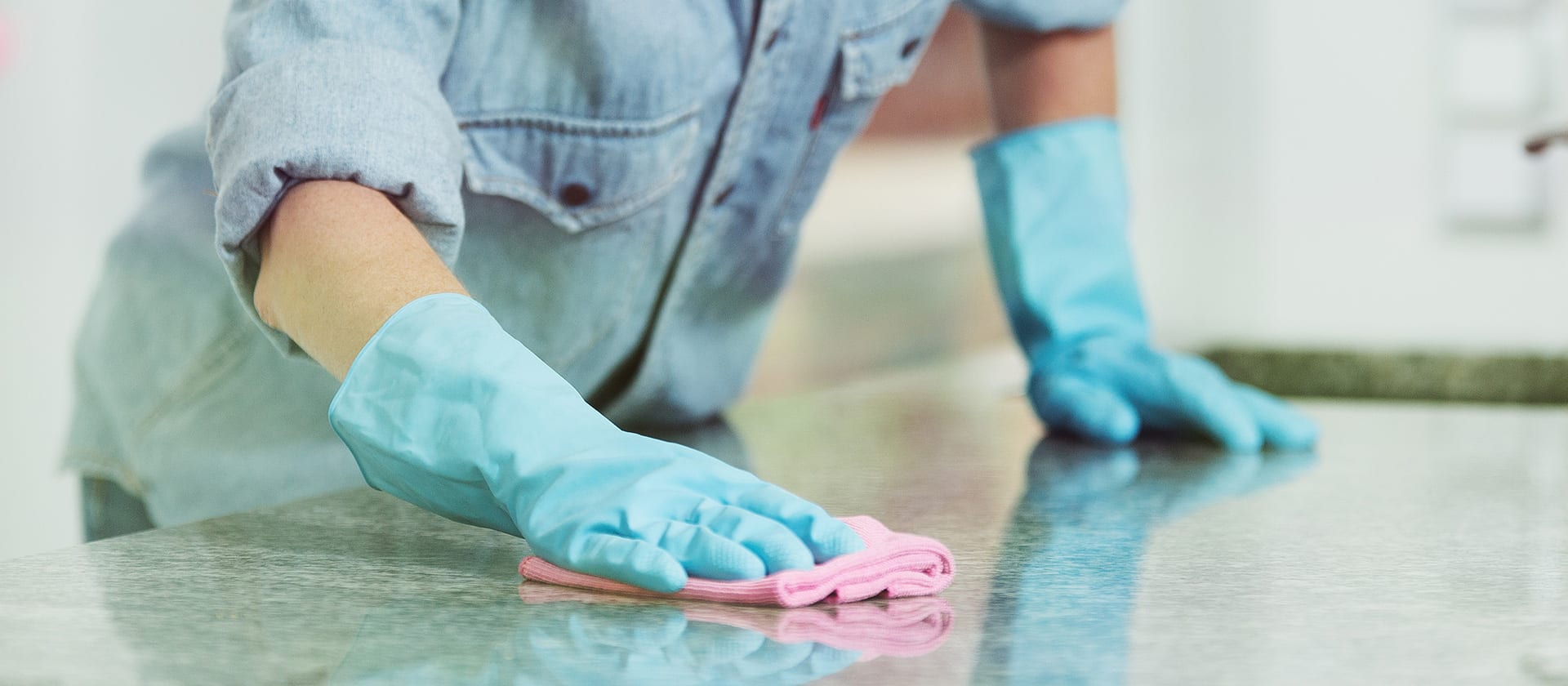 WORK WITH THE PROFESSIONALS
At The Maid Place, we recommend you to work with professionals. We tell you this not because we are professionals. There are many benefits of working with a professional cleaning company. You will have a streamlined cleaning process, a dedicated team to do the work, excellent customer service, efficient cleaning, and a trusted reputation. So, you will enjoy a number of benefits if you work with professionals.
CHECK ONLINE REVIEWS
Online reviews are a good way to know more about the trustworthiness of a house cleaning service in Plano, TX. You might have noticed that most of the time people use reviews to vent out their terrible experiences. They want to damage the reputation of the service provider. On the other hand, you will also find people who like to express their positive experiences with the company through reviews. If a company has all negative reviews, then it is an alarming sign. But if they have both good reviews as well as bad reviews, it is fine to go with them. You will agree that no one is completely perfect. Another thing you should check is the scores. You should choose a service provider that has consistent high scores.
KNOW WHOM YOU ARE HIRING
When you are hiring a cleaning service, you are letting someone into your home which houses your valuable belongings. So, how can you make sure they are trustworthy? Ask the service provider whether they interview and background check their team or not before sending them to complete the job. Also, ask them if they can plan to schedule the same cleaner every time for your needs or not.
CLEANING SUPPLIES AND EQUIPMENT
Many cleaning companies bring their cleaning supplies with them. If they do, you should inquire whether they use safe and effective supplies or not. Also, check what cleaning tools and techniques they use in the job. Do they use advanced tools and techniques? It is important to check all these things.
TERMS AND CONDITIONS
It is always recommended to discuss in detail the terms and conditions before hiring a cleaning company. Are they transparent and honest in their approach? Do they charge a cancellation fee for cancelling the services? If you know this in advance, you can plan accordingly, and avoid any kind of disputes later.
WE ARE A TRUSTED AND AFFORDABLE HOUSE CLEANING SERVICE!
The Maid Place is a well-recognized name in the house cleaning industry. You can trust us for exceptional house cleaning services. We have a service that can be customized to your needs. Some of our popular services are regular house cleaning, spring cleaning, carpet cleaning, deep cleaning, and window cleaning. Our team of cleaners are highly reliable and dedicated. They are trained and experienced, so we are confident you will receive the highest quality of services.
Call us to discuss your cleaning needs. We have the right solution for your needs.