Everyone loves being couch potatoes, but the experience is not pleasant on a dirty sofa. With time, spilled drinks, pet hair, crumbs, and oil from your body builds up on your couch, making it look messy. But don't worry, in this blog, we will discuss in detail how to get your couch as clean as possible to give you a fresh binge-watch experience later.
VACUUM!
Using a hand-held vacuum cleaner along with the brush attachment will help you clean dirt and debris from the surface of the couch. Ensure you clean the crevices carefully because it is a place where pet hair, food crumbs, and dirt accumulate the most. If your cushions are not attached to the couch, remove them and vacuum separately on both sides. Try using a lint roller to help you get rid of hair that the vacuum cleaner can't reach.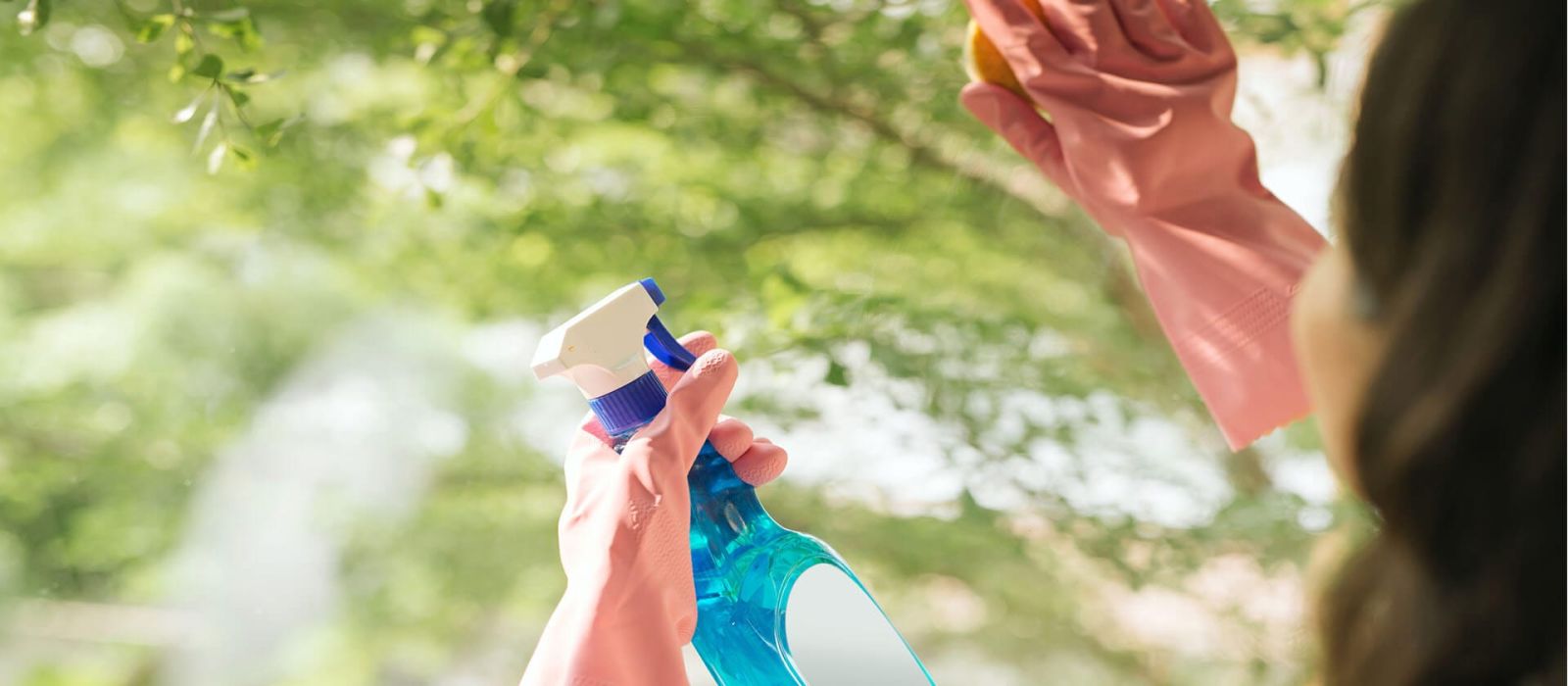 WOOD OR METAL AREAS
Wipe down all non-fabric parts of the sofa, including the feet, with a mixture of warm water and some liquid dish soap.
TYPE OF FABRIC
There usually is a tag on the couch that has instructions on how to clean upholstery. Given below are the codes traditionally found on the labels:
X: Vacuum only. No water.
S: Use any dry-cleaning detergent only.
W: Water can be used for cleaning.
WS: You can use mild detergent along with a steam vacuum or any dry-cleaning detergent.
REMOVE STAINS
Knowing how to remove stains is one of the most crucial steps in cleaning a couch. You can choose from many different cleaners available in the market, or you could also make one yourself from all-natural ingredients you have in the kitchen. Depending on the fabric type, you can use several ingredients to make a homemade cleaner that is cheaper and kinder to the earth.
For fabric upholstery, mix one tablespoon of dish soap with ¾ cup of warm water and ¼ cup vinegar. Use a spray bottle to mist the soiled area. Use a cloth to scrub until the stain lifts, then use a second cloth with clean water to remove the soap. Once finished, use a towel to dry any water that's left.
For leather, mix ¼ cup of vinegar with ½ cup of olive oil and put it into a spray bottle. Spray the solution on the surface of the sofa and wipe using a soft cloth.
For synthetic padding, mix one cup of warm water and ½ tablespoon of dish soap with ½ cup of vinegar. Use a spray bottle to mist any soiled area and scrub using a soft cloth until the stain is gone.
LET THE COUCH DRY
Use a dry towel to help you soak up any extra water on the sofa surface and let the sofa air dry. You can always use a fan directed towards the sofa to boost the process if it's humid. Water-soaked inside the cushions or fabric can result in mildew.
If you keep proper care of your couch regularly, you don't have to go through with this entire process every month. There are specific steps you could take to keep your furniture clean.
VACUUM MORE OFTEN
Make it a habit to vacuum most fabric surfaces with the required attachments. This will help you get rid of general dirt transferred from the floor to the sofa surface. Regular vacuuming will also help you keep the dirt embedded onto the surface, which later acts as an agitator that can cause particular areas like where you sit or put your feet show signs of wear faster than others.
If you are maintaining a leather couch, use a soft cloth to dust it regularly.
Fabric sofas can be cleaned using a soft-bristled brush, like the one that usually comes with a dustpan. If you don't already have it, it's time to invest. Our experts at The Maid Place come with all the necessary equipment's required for the job.
FLIP CUSHIONS
Regularly flipping the base cushions along with rotating pillows on a couch can help you prevent any uneven wear on the surface. If you have a habit of sitting in the same spot, switching up the cushions would also help prevent the foam from developing that horrible butt dent.
DEAL WITH SPILLS OR MARKS ASAP
It's safe to keep a few absorbent cloth handy to deal with spills. Whenever a spill happens, the first thing to do is to absorb it! Not rub, especially if it's a sort of colored liquid like wine or juice. After you've done soaking as much as possible, use a spot cleaner. Like all store-bought solutions, you should find clear instructions on how to use it. Spot cleaners are a good investment for a time like this, though it may take some effort.
USE A FABRIC PROTECTOR
There are no professional skills required to apply your own fabric protector. Treating accidents early and later sticking to this upkeep routine is the only way you can ensure that your couch will hold up to the general wear and tear. Most products on the market are simple to apply (most commonly sprays) and are not very expensive either. Check manufacturer guidelines to make sure you select the right one for your set since some products may damage other products like velvet, silk, etc. If you are in doubt, test on a hidden surface to be sure.
CONCLUSION
If you follow the guidelines mentioned above, you should increase the total life expectancy of the furniture in your Frisco home. Remember, bedroom hygiene doesn't have to stop at the sheets. A cleaner couch leaves a good impression on the guests and makes you feel good on the inside.
THE MAID PLACE
Carrying over ten years of experience, we have learned a lot about cleaning. The Maid Place is your ultimate solution when it comes to exceptional house cleaning services in the Dallas-Fort Worth area. Call us at 214-644-0111 to book your appointment today. Also, don't forget to visit our blog for more insight into home cleaning.