Have you ever seen one of our cleaning packages and wondered whether it is worth it? If you're one of those, who've never booked a house cleaning service before it may be difficult for you to understand what you're getting for the money you pay.
To clear things up a little, we asked our professionals from The Maid Place how much time it would take for them to clean homes, and what type of tasks would they typically cover within that given time.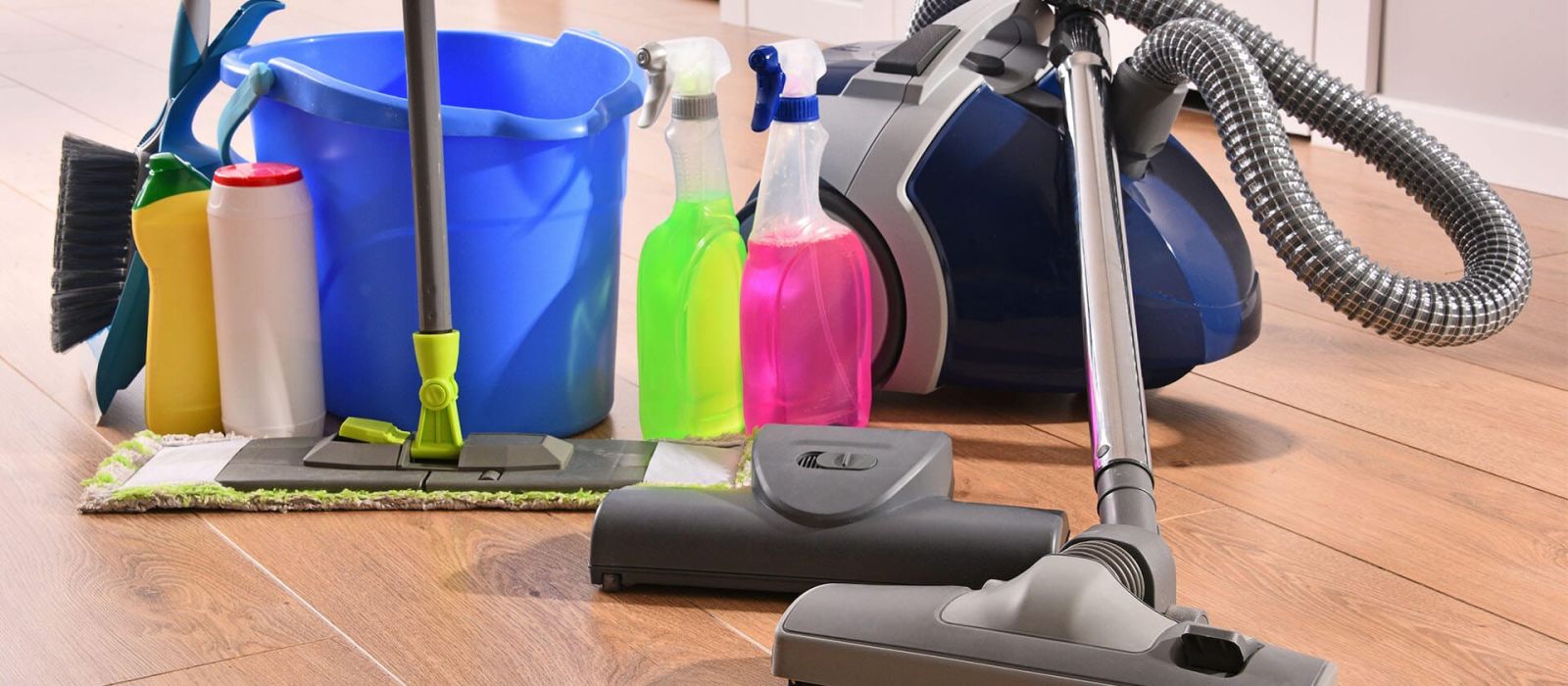 HOW LONG DOES IT TAKE TO CLEAN?
Though it may sound like a simple question, there is no easy answer to this query. There are a few factors that play a significant role in determining how long will it take for you to leave your Frisco home spotless. A few of those reasons have been mentioned below.
WHAT KIND OF HOUSE DO YOU HAVE?
For someone who lives in a bungalow or a multi-storey apartment, they are going to have a lot more surface area to cover and clean than someone who lives in a smaller house. In this case, even getting more straightforward tasks done like mopping and cleaning could take an ample amount of time.
A person who lives in a tiny apartment will be done with these tasks in no time. It doesn't matter if the floors are equally grubby, mopping more square footage simply takes more time.
NUMBER OF PEOPLE LIVING IN THE HOUSE
The more people you have living in your Frisco house, the more mess you will have to clean later. We shed skin cells and hair and track in dirt, no matter how much you wipe your feet.
The oil we secrete from our skin often lingers on remote controls, keyboards, wall plates, and door handles.
Ideally, you are supposed to thoroughly vacuum a carpeted room each week and add a quick vacuum session for all the high traffic areas in your house.
These short vacuuming sessions depends on the number of family members you have, including large dogs.
If you are a family of four, then you should do a deep vacuum once and three quick vacuum sessions. This should give you a better idea to understand how it adds up.
PETS
We as humans love our animal friends, but having anything other than a betta fish will tend to bring their own mess into your home. From litter boxes to tracked in dirt, damage to furniture and shedding of hair. They all come with the cost when it comes to extra effort.
All these points are inevitable if you own a pet unless someone tells you about the hairless cat they trained to use a toilet seat. That's an exception.
Number of children under the age of reason no one who has kids need to be explained how much chaos comes in a 3 feet tall package.
Of course, children can be taught to keep clean and help with damage control, but for the initial years of their life even the most helpful, perfectly behaved, and polite children can create more mess then they could possibly undo.
NUMBER OF HELPING HANDS
The hours you spend cleaning your house could change drastically depending on how many people are involved in the cleaning process. How well-divided chores are will help you reduce the amount of time you have to spend cleaning the house.
Even if we're talking about the most well-adjusted adults, this process often requires effective communication of wants and needs on both parts.
DO YOU USUALLY COOK IN YOUR HOUSE?
Cooking food adds moisture in the kitchen and often sends aerosolized grease particles into the air (even vegetarians). These particles have a tendency to float around and cling to surfaces.
Once stuck on a surface, they act as a dust magnet. The longer they sit on the surface, the harder it will get to clean.
CLUTTER
Let's say you have two bookcases. One of them has a neat and tidy row of books. In contrast, the other has odds and ends, piles of papers, glass figurines, etc.
While the first only requires a soft bristle attachment on the vacuum, you will have to unload the second shelf completely and wipe each item carefully and gently.
Similarly depending on what you have around the house will drastically affect the time it takes for you to clean it.
HOW OFTEN DO YOU CLEAN YOUR HOUSE?
If you have lived in a DFW home for years and have never cleaned the tub, it will probably take you a long time to undo all the damage. Regularly cleaning your house keeps dust and grime from building up.
If you do not have a lot of grime to take care of, cleaning takes less time.
NEED HELP? GET IN TOUCH WITH THE MAID PLACE TODAY.
No matter how big or small your house is, our professional cleaners from The Maid Place will get the job done for you. Located in Dallas, TX and surrounding cities, our services will leave your home, office, or apartment spotless in no time.
We offer customized cleaning packages that not only suit all your needs but also fall within your budget.
Whether you need move-in and move-out cleaning, basic cleaning, or any special occasion cleaning, our team will make sure your house gets what it deserves.
To get in touch call on 214-644-0111, and our experts will be more than happy to give you a free quote and walk you through the process.