It is a well-known fact that a clean house is critical for your family's overall health and well-being. Today, we will take a deeper look at some of the key benefits you get to enjoy by hiring a professional house cleaning service from The Maid Place. These benefits will not just make you healthier but will also affect your happiness and productivity significantly.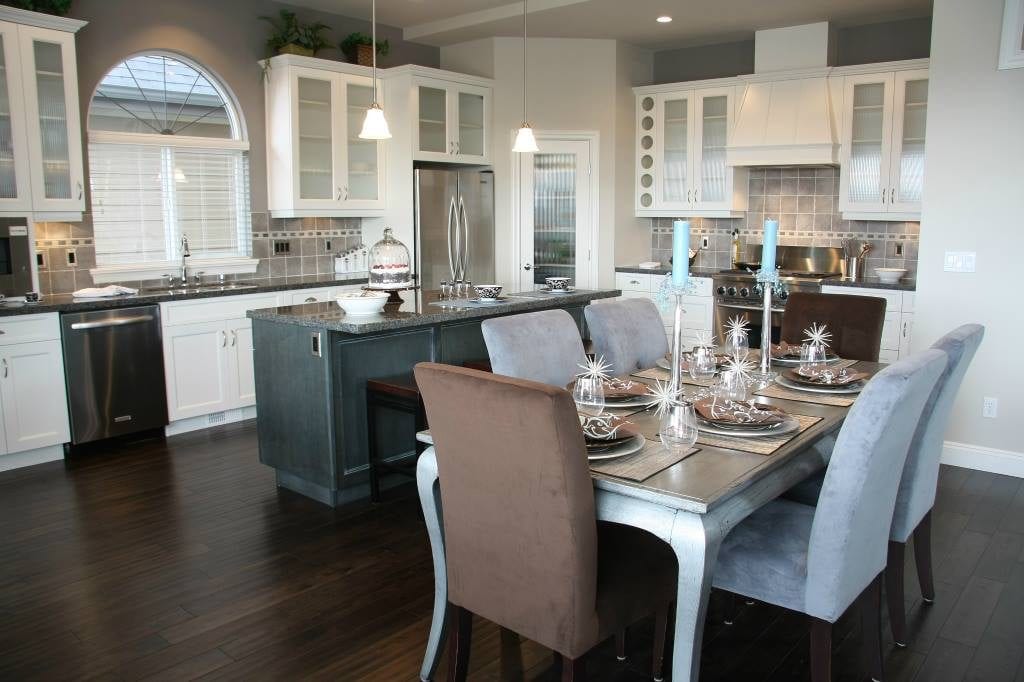 PRODUCTIVITY
Keeping your home clean and tidy will play a critical role in making you more productive. Studies suggest that people who work and live in a clean environment tend to be much more effective and focused at work.
Remember that increased productivity means that you will generate better results which will help you earn more money in the long run.
IT SUPPORTS CHARITY
When you hire a professional cleaning service from The Maid Place, you will have an opportunity to give away any items that could be more useful to others than it is to you.
There are many ways you can achieve this. Perhaps you can choose to hand your items over to a local charity shop or Salvation Army. If you have enough time, you can even put out a garage sale and collect a few dollars from what you sell.
If you, like most homeowners, do not have the time to host a garage sale, you can also list your items online and sell off things you no longer need to people who can either use or repurpose them.
LESS STRESS – ALWAYS A GOOD THING.
When you live in a clean environment, you tend to take less stress about getting things done. Doing simple chores by yourself can also take a significant toll on your mental health.
Our professionals from The Maid Place can get these things done, which will help you reduce stress which is always beneficial.
A SENSE OF ACCOMPLISHMENT
Knowing that everything in your house looks spotless will give you a tremendous boost of energy and make you feel happy!
You will notice a sense of accomplishment when you sit back and look over your tidy and clean home. It will also encourage you to maintain the current state of your house for days, weeks, and months to come.
AVOID ALLERGIES
Professional deep cleaning of your home is one of the easiest ways to reduce any dust or nasty irritants from your property. Our professionals from The Maid Place will do chores like dusting, sweeping, and vacuuming, which will help you eliminate any pet dander, dust, dust mites, or any other allergens that may cause cold and flu-like symptoms.
If you or one of your loved ones has asthma or any allergy, you will notice your symptoms relieved significantly by just keeping your home clean.
HELP REDUCE SAFETY HAZARDS
Keeping your home organized and tidy will reduce any chances of you or your family member getting hurt. By keeping things out of harm's way and with minimal clutter, you can make a massive difference to your home's overall safety and comfort.
Our professionals will keep an eye out for any loose items lying around your house, like toys that could increase the risk of a fall. However, it would help if you also looked out for any stacks of books and boxes that can fall and injure someone.
MORE OPPORTUNITIES TO HOST GUESTS
You will feel lovely after having your home organized and cleaned by professionals for various reasons. You can have guests drop by without any notice, and by having a clean house, you won't be embarrassed to host them. Moreover, you will be able to entertain with a moment's notice since your home is in ideal condition.
SUPPORTING MINIMALISM
Tidy and clean homes ideally have less stuff in them. This will give you a chance to embrace the worldwide concept of minimalism. When you cut down on the number of items you have in your house, you will feel less cluttered. Eventually, you will start to understand the benefit of having less than more items.
IT FOSTERS CALM
The world is a chaotic place to live in. This is why you should never replicate the same chaos inside your home.
When you live in a clean, calm setting, you will have peace and tranquility. You and your loved ones will get to step through the door, lock up and leave all the chaos and noise outside.
IT WILL IMPROVE YOUR MENTAL STATE.
Nothing feels better than walking into a house that is clutter-free and organized. You will get to breathe fresh air and get to enjoy the fact that your clean home will not cause you any anxiety. The process of decluttering and cleaning the house is known to provide several mental benefits.
If you are like most homeowners, you may not have time to get these chores done by yourself. By hiring a professional from The Maid Place, you will get to enjoy all these benefits without having to work hard for them. Our professionals don't just have the required training but also come equipped with numerous tools to give you much better results.
GET IN TOUCH WITH THE MAID PLACE AT ONCE!
If you live in or around Frisco, TX, and are looking for professional cleaning packages, then you need to get in touch with The Maid Place today! We offer homeowners house cleaning services that are premium and come at an affordable price. If you live a busy life, don't worry. Our professionals provide flexible cleaning options to accommodate your schedule better.
Give us a call at 214-644-0111 or contact us online to book your appointment today! We will meet all your cleaning needs and answer all your queries.