The fall season is undoubtedly a much looked upon time for most of us. The air is crisper, the foliage looks beautiful, and the weather welcomes winters. In addition to that, it also gets attention to deep cleaning. You're more at ease and enjoy the holidays if there's no overwhelming clutter around. So here's an ultimate fall cleaning checklist to help you – as a Frisco homeowner – to organize all your stuff and get the house ready for your winter hibernation.
LIVING ROOM
Living spaces are the most prone to collect clutter. Snacking on the couch, spillage, and stains, dirty footsteps all of it make this high traffic area the murkiest, especially when the windows and doors usually remain open. So once you're done with the outdoors, start cleaning your living room and tidy this most used space.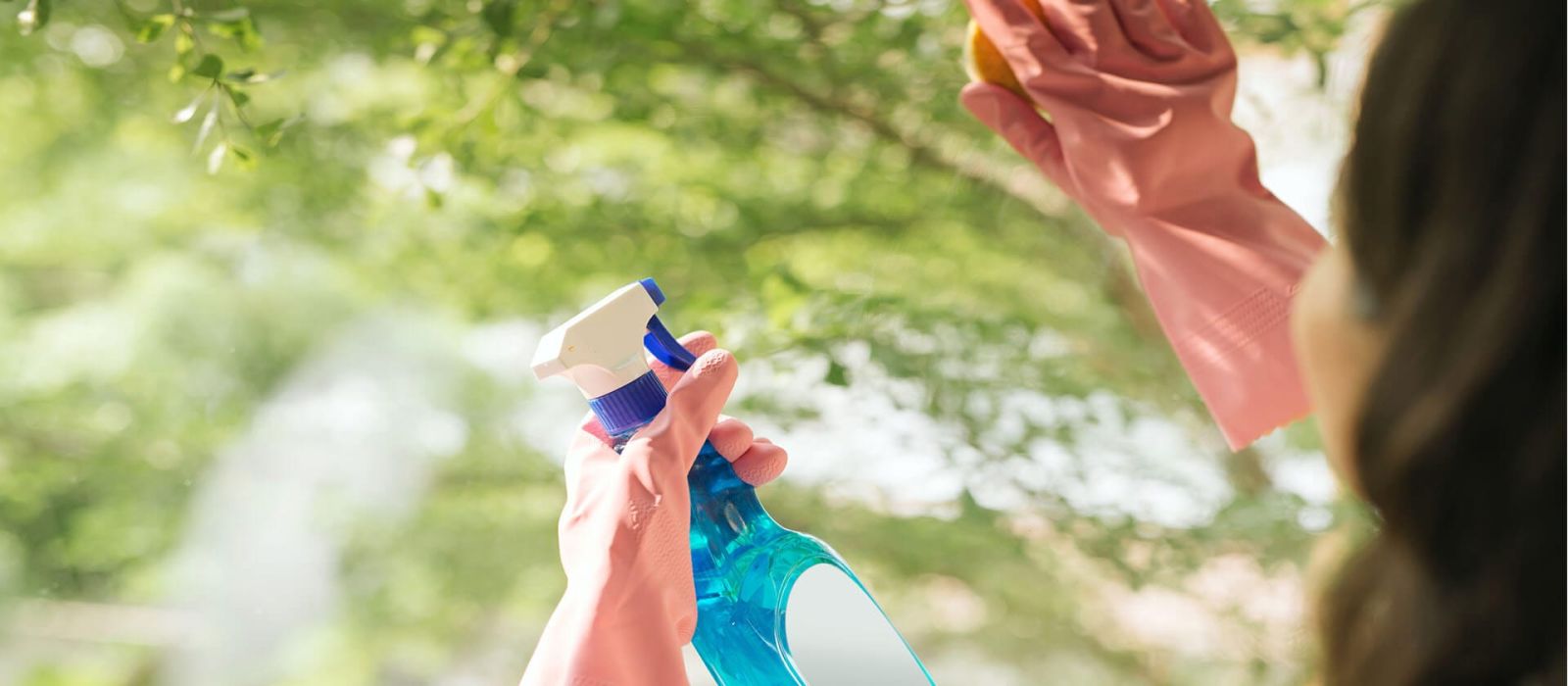 Vacuum under and over all the furniture pieces and light fixtures
Polish the wooden furniture
Rinse artificial plants and leaves
Clean the cabinets from both inside and outside
Dust all baseboards and other items
Broom/ mop/ vacuum the flooring
Wipe down the walls
Spot clean carpets and cushions
BEDROOM
Your bedroom is your sacred space. It's where you snuggle up or rest after a tiring day. But there is a lot more that needs your attention and usually goes undone. If it's been a while you didn't even flip your mattresses, do that now.
Vacuum under all furniture
Vacuum corners with a corner tool
Don't forget the closet and switch out the seasonal clothes
Flip and vacuum the mattresses
Clean all rugs and carpets
Get clean and fresh winter bedding
BATHROOM
Germs certainly love the bathroom areas and the fall season too, is full of sickness. So prevent any dangerous spread and refresh one of the most important regions of your house.
Clean all fixtures
Get rid of any mold or mildew
Wipe the tiles, if you have any
Clean bathroom grout
Clear the garbage bins
Discard outdated bathroom products
Clean the cabinets
Refresh towels, clean the toilet, and wipe the sink
Replace any needed bathroom systems
KITCHEN
Your kitchen can be an especially busy area during the holiday season. So it's essential to organize the stuff and cook in an orderly kitchen. This will also allow you to make sweet cooking and baking memories.
Clean kitchen grout
Seal/ polish the countertops
Empty old pantry items and fill in the holiday supplies
Clean and inspect all appliances, including refrigerators, dishwashers, chimney, oven, vents, and coils, etc.
Ensure cleaning behind the appliances
Wash, dry, and disinfect garbage bins
THROUGHOUT THE HOUSE
If you went a little too easy with summer cleaning and just got rid of the visible dirt and grime, deep clean throughout the house. Target areas and spaces that you may have forgotten all this while. Create a list to see everything gets the needed attention. A few components on the list may include, but aren't limited to the following:
Disinfect doorknobs, switches, remote controls, etc.
Steam all touchpoints for that extra cleaning
Clean and reverse any of your ceiling fans to help accelerate the flow of heating during winters
Clean and/or change the heating and cooling system filers to further reduce its wear and tear
Check your smoke detectors for if they need any fixes
Spruce up your workspace
Clear the attic area
Toss the drapery into the washer or send those for dry cleaning
Inspect and sweep your chimney and fireplace, so these are safe and ready for use
OUTDOORS
Walk around the house and take a good look at the areas that need to be winterized. Hire professionals if you aren't aware of the stuff that may require cleaning and repairs. Everyone's home is a bit different, so you may have unique requirements. This makes you the best judge to add or minus things that may apply to your checklist.
Carry out pest control measures, so rodents and insects don't wreck around
Dust and clean the shades, blinds, door frames
Rake and bag the tree leaves
Clear the yard of any debris
You can also pressure wash the roof and patio
Clean the garage and furnace filters
Sweep the different outdoor chimney elements
Wash the windows, window sills, and its groves
Clean the gutters and downspouts so they don't clog with autumn leaves and lead to moisture or mildew buildup
Give even your cleaning equipment such as land mowers a good scrub before those get dormant in the upcoming season
Clean the outdoor furniture, so the stains don't become difficult to get rid of post winters
You can move the outdoor furniture to the storage area or at least secure it with custom covers to prevent rusting or staining outside
IN SUMMARY
There are a gazillion tasks that stay variable to every person and each house. However, this fall cleaning checklist will be a great starting point. It'll also give you excellent ideas to prepare for the winter months. Make sure to use environmentally friendly cleaners that are also safe if you have kids and pets around.
NEED PROFESSIONAL HELP? THE MAID PLACE IS HERE TO ASSIST YOU!
If you already follow a spring cleaning checklist, it's time to repeat most of those tasks this season as well. Start with cleaning the outdoors, and as the weather gets a little chilly, move indoors. Doing some extra work right now will get you ready for the holidays in winter without as many hassles.
If you don't want to do it all yourself and wished there were magical elves to take care of fall cleaning and winter prep – contact professional cleaners. Cleaning stuff is best left to the pros so you can focus on things that need your most attention. At The Maid Place, we have been serving the people of Frisco, Texas and surrounding cities with professional house cleaning services. You can certainly rely on us to meet all your cleaning needs if you're in Texas or around.
Call us at 214-644-0111 to get a free quote or write to us to know more about our customized spring cleaning packages.