Let's admit this – there's nothing too overwhelming and time-consuming when it comes to cleaning your Frisco home, especially when you have not done it in a while. Some people don't mind taking up all cleaning tasks by themselves. However, a few others prefer calling professionals. But in the DIY vs. professional business or house cleaning discussion, what's the right option for you? Let's take a look at the pros and cons of both options!
DIY CLEANING
It is an altogether different feeling to be able to follow through with your cleaning responsibilities. If you have the time and patience, DIY is your go-to option. It makes sure no chores are overlooked as you know all the bits and corners of your space.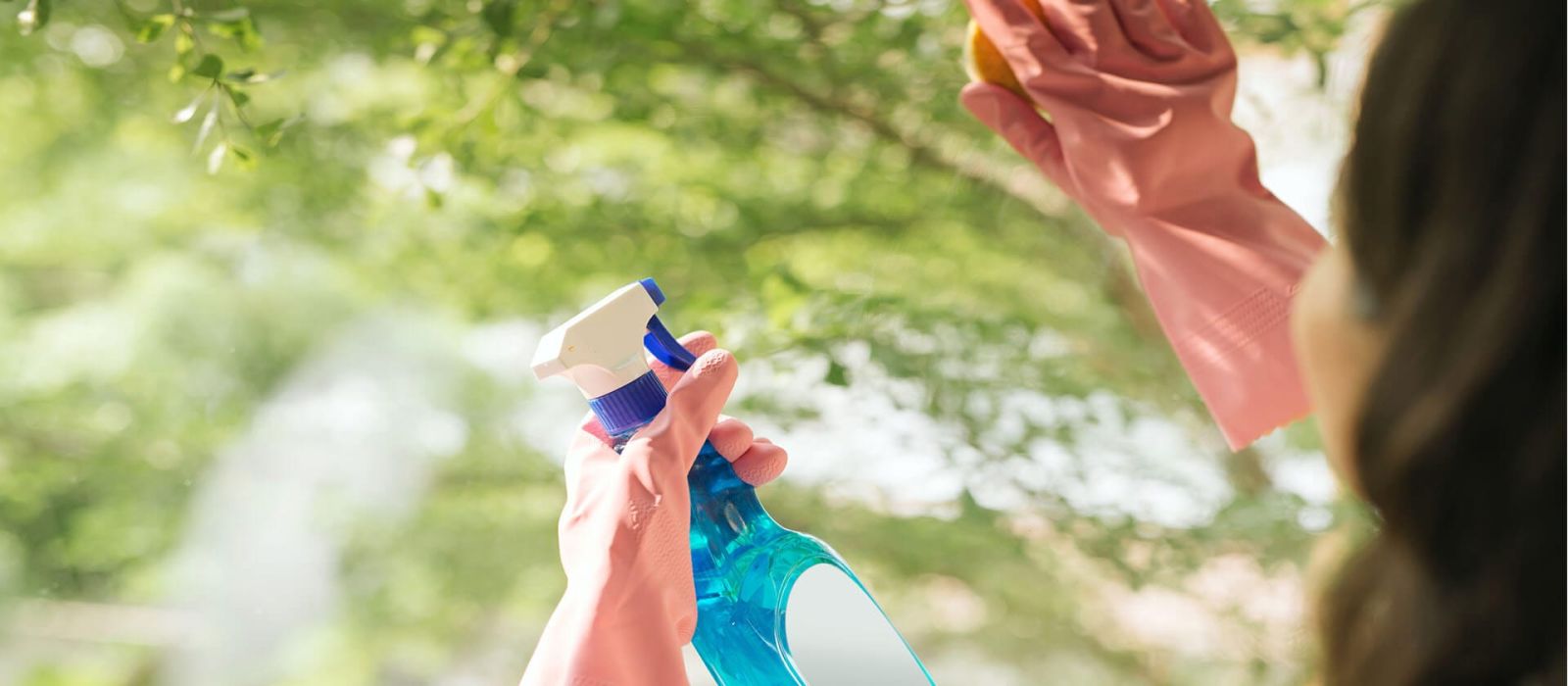 PROS OF DIY CLEANING
Besides the proud feeling you get seeing the transformation of your space, the process is therapeutic. Things go from chaotic to clean. The best part of DIY cleaning is that since you know your property better, you're the best judge on going about different areas. You'd properly know what spaces need more attention and care. Plus, you don't have to spend on getting someone to clean your home, office, or apartment, and you can go at your own pace.
We've also seen people turning the cleaning activities into a family bonding time where each one is delegated different tasks. All the members get to work together towards a mutual goal.
CONS OF DIY CLEANING
You may not have the time or proper skills to clean your property through and through. Certain tasks may require specialized equipment to clean, especially when it comes to special top-to-bottom intense cleaning. How to clean such areas without spreading the germs can be a tricky process.
If you think professional services may cost you more, think again, your time may be more valuable than the estimates of professional cleaning services. Even if you prefer doing cleaning on weekends, those precious days off may be more well spent with family, friends, or by yourself, than in cleaning.
PROFESSIONAL CLEANING
Although some people love carrying out their chores by themselves, there still are going to be many who'd want to leave it to the pros. If you're still stuck with whether or not you must go for professional cleaning, ask yourself these questions first:
Are there any people who may have skin/ respiratory allergies and may often require sanitary spaces
Do you want to clean only in particular areas or the entire property?
Do you have the time, energy, and supplies to clean thoroughly like professionals?
Do you have the skills and expertise to clean spaces without contaminating them instead?
What's more precious – your time or the cost of hiring professional services?
The answer to these, especially the first and last question, will help you make a concrete decision. Hiring professional cleaners in Texas is, in reality, a better choice. The benefits in the long run far outweigh the disadvantages. Here's a quick look at the pros and cons of hiring professional cleaners:
PROS OF PROFESSIONAL CLEANING
When you hire professional cleaning services, rest assured, they will be well experienced for the role. They have the appropriate know-how to incorporate adequate approaches, be it for home or business cleaning.
Besides, they have access to industrial-grade products and equipment that ensure the cleaning job is carried out with utmost precision. Professional products aren't generic, are less harsh, and work efficiently. Also, for instance, buying a pressure washer for a day's job doesn't make any sense, especially when you have no idea how it works and how insanely expensive it is if you're going to use it only once a while. That is why professional service is always recommended.
Plus, your time may be more efficiently utilized elsewhere than in cleaning – it's the last thing you'd want to spend your time on. This is where calling in experts come to your rescue. Professionals can put you at ease, allowing you more time to invest in your core professional activities. Don't worry about the costs – you'll always find service providers who may be able to offer you fantastic offers on their cleaning packages, which also makes the activity cost-effective.
CONS OF PROFESSIONAL CLEANING
Talking about the disadvantages of professional cleaning, security may be your biggest concern. However, it's very unlikely that you'd encounter someone deceitful, particularly when you hire a locally owned company. But yes, many people fear that their privacy would be threatened, the service may be costly, plus it'll be a challenging task to let strangers in. However, in the end, it is all about your preferences and budget to help you have a clean, healthy, and sparkling property.
HAVE A CLEANING TASK YOU NEED HELP WITH? CONTACT THE MAID PLACE!
The decision to what may be the right option is not always too easy, plus it depends very much on your particular cleaning needs, availability, as well as budget.
However, if you have tough stains, less time/ energy, or haven't cleaned the property in quite some time – consider professional home, office, or apartment cleaning services. Besides, even if you consider the above information, you'll see how stress-free and time saving it would be to simply contact an expert and let them take over all the hassles.
It'll, in fact, be the deepest clean for your property and the biggest bang for your bucks.
Have any more questions? Call The Maid Place team at 214-644-0111 or request a free quote to know more about our home, office, or apartment cleaning services in the Dallas-Fort Worth metro area. Check out our blog to clear any confusion on all things cleaning!