Whether small or big, lavish or simple, there is no place like home. It is a place where you long to go after a tedious day at work. It is the place where you feel relaxed and comfortable, no matter what life throws at you. So, it goes without saying keeping your home clean and organized is important. Hiring a house cleaning company can be a smart decision because they know how to do the job right the first time. But there are a few things you can also do at your end to keep your home clean and managed year- round.
Here is a list of things you can do to clean and maintain your home on a routine basis.
KEEP YOUR HOME DUST-FREE
Keeping your home dust-free is crucial. If the walls and ceilings of your home are covered with dust, they will not only make your home creepy but will also result in damage in the long run. Areas clad with dust is the breeding place for spiders and allergens. So, it is important to clean these areas on a periodic basis. Dust the walls, corners, chandeliers and ceiling fans on a regular basis. Clean the floor with a vacuum cleaner and mop the surfaces as they also harbor dust. You should do this twice a week so that your home always looks clean and tidy. Also, vacuum clean the furniture like sofas and furnishing as they also accumulate dust and debris with time. This may not only make your home look dirty but would also decrease the life of the furniture items.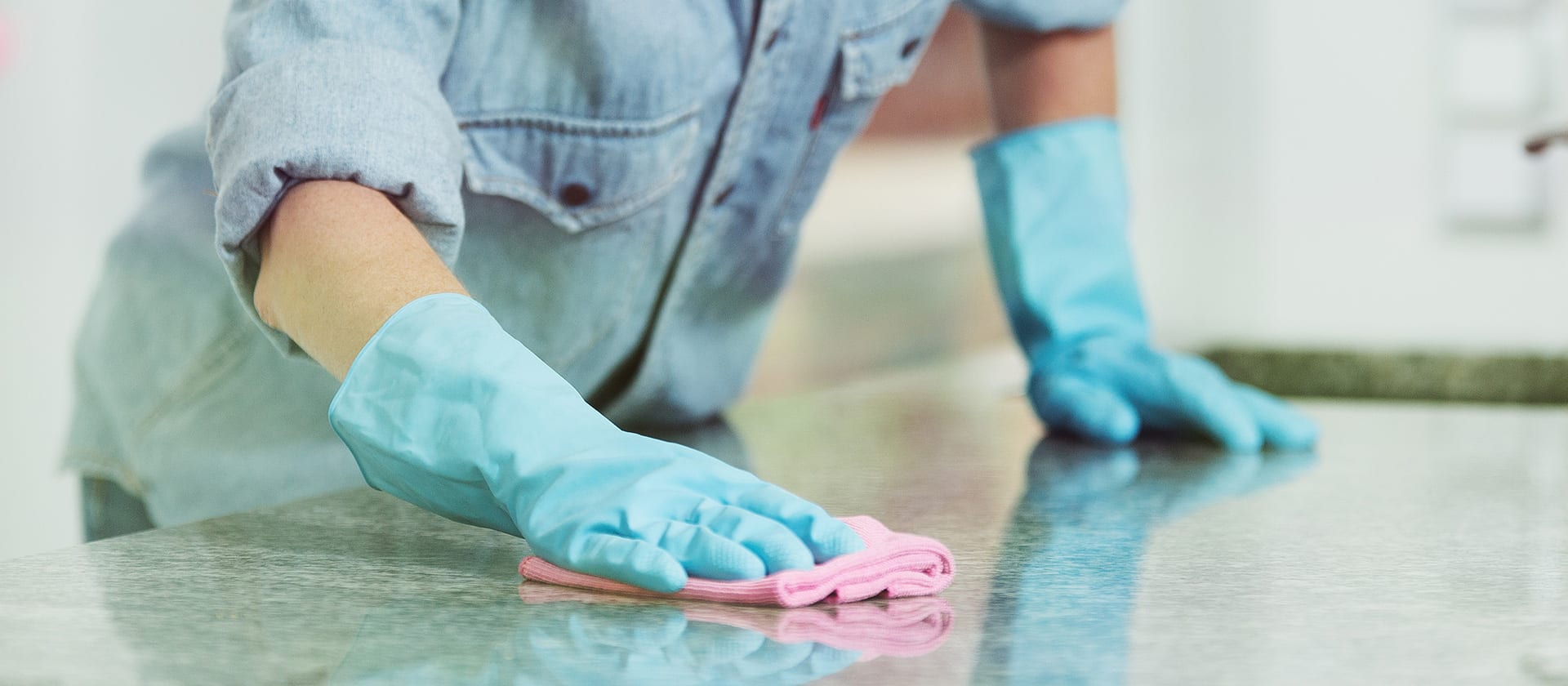 KEEP YOUR LIVING ROOM CLEAN ALWAYS.
If you want to keep your living room organized and clean, the first thing you need to do is to give a home to every item there. Piling up the things will degrade the look and feel of your living room. Keep the newspapers, magazines and other items in a rack or shelving unit. Align the sofas and chairs after use and wipe down dust from every item in this area on daily basis.
KEEP YOUR BEDROOM ORGANIZED AND TIDY.
It is important to keep your bedroom clean and tidy for getting good sleep or relaxation. A tidy bedroom also creates a good impression. You should make your bed every day and wash the bedding every two weeks. Many people have a tendency to store things in their bedroom. Avoid doing that. Keep only those things that you need at night. Don't eat in your bedroom to prevent unwanted spills. Deep cleaning is recommended once a month. You can take the help of a deep cleaning service to make your bedroom inviting and cool.
KEEP YOUR KITCHEN WELL-MAINTAINED.
The kitchen is the focal point of your home. Quite often, it gets messy as it is the place where you cook food for your loved ones. How clean your kitchen is depends mainly on only your daily cleaning habits. Make a habit of cleaning the kitchen countertop and sink after every meal. Make it a habit of cleaning the spill right away so that it does not spread more. You can remove grease and stains with the help of a clean cloth moistened in mild soap water. According to home cleaning experts, you can get rid of clutter in the kitchen by limiting the use of dishes at a time. And try to clean the dishes as soon as you finish dinner. Don't leave it for the next day. It is going to increase the burden.
EMPTY THE GARBAGE BIN DAILY.
Your garbage bin is a place that needs a lot of attention as it attracts various pests like cockroaches and houseflies which lead to deadly diseases and infections. Empty the dust bins on a daily basis and replace the lids to avoid flies. Maintain different dustbins for wet and dry waste. Label them to avoid any confusion. Dispose of the garbage on a daily basis as it will keep your home clean, hygienic, and smell-free.
KEEP YOUR WASHROOM CLEAN AND HYGIENIC.
The bathroom is also an essential part of your home and will need your special attention. The floors, walls, and tub needs to be clean and wiped down properly after each shower. You should wipe out maximum water to keep the surface clean. Open the windows regularly so that fresh air will minimize moisture. You should use effective cleaning agents to clean the surface and walls.
Apart from the above-mentioned points, you should also keep your outdoor spaces, ducts, and vents clean. Also, invest in a good quality air purifiers to improve the air quality in your home.
TAKE PROFESSIONAL HELP FROM A RELIABLE HOME CLEANING COMPANY.
It is always recommended to take the help of a professional home cleaning company for your home cleaning needs. They have the knowledge, expertise and the skills to do the job in a professional manner. They use good quality and soft cleaning agents, and effective equipment for cleaning different areas.
THE MAID PLACE – YOUR RELIABLE HOUSE CLEANING COMPANY
The Maid Place understands your house cleaning needs very well. We have a team of cleaning professionals equipped with the right knowledge, expertise and skills to do the job in the right way. We use effective cleaning products and stay abreast of the latest cleaning technology available in the market. We will help you in keeping your home clean and tidy throughout the year.
Call us today to book our services.